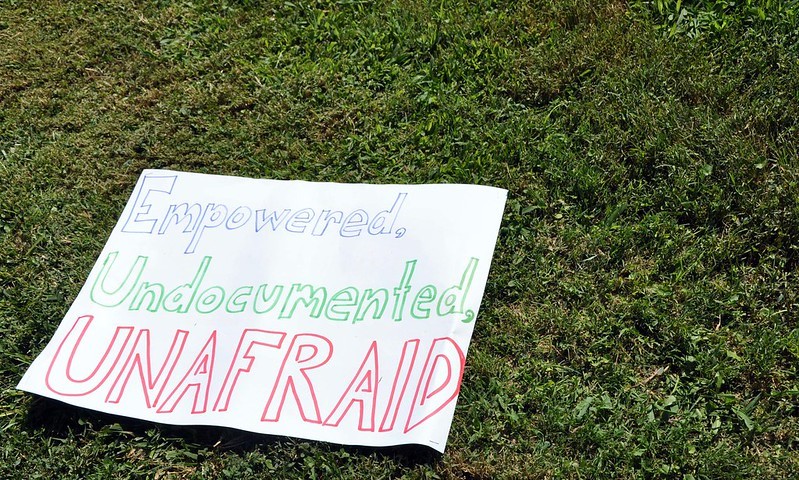 Immigrants will have access to a county-funded legal services program, which was proposed by Harris County Judge Lina Hidalgo at the Feb. 25 commissioners court meeting.
The program is estimated to cost $500,000, and the county will need another employee to run the program.
This type of support for immigrant legal services in other communities has helped to reduce detentions and allow immigrants to stay, legally, Hidalgo told the Houston Chronicle.
She said legal representation is essential to ensuring that immigrants receive due process. It would also reduce the suffering of children who might otherwise have to represent themselves in court.
"The children of detained and deported parents face enormous health and mental health challenges that can lead to poor performance in school and increased risk of poverty, placement in foster care, incarceration, and food and housing insecurity," Hidalgo said.
This program would mean that children are no longer forced to represent themselves in legal proceedings.
The resolution approved in the Feb. 25 court commission meeting, acknowledged that households of undocumented immigrants earned $11 billion in total income in 2016, and paid $742 million in federal taxes and $448 million in state and local taxes. Hidalgo estimated that more than a quarter of the county's residents are foreign-born, and approximately 10 percent (412,000 residents) of the county's workforce is undocumented.
After the approval of the resolution, the next step is for the Harris County Attorney's Office and the Community Services Department to develop and administer funds for the plan. Once they develop the program, they will return to the Commissioners Court with a final cost estimate for approval.
Hidalgo is an immigrant who moved to Houston with her family in 2005. She was born in Colombia.